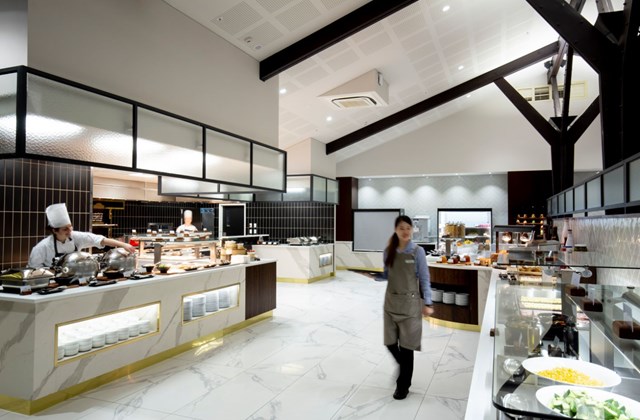 The Alpine Restaurant
A stunning interactive buffet restaurant, offering breakfast all year round with the best views of Aoraki/Mt Cook
Dine in one of New Zealand 's most scenic restaurants
Using the freshest, local ingredients to produce seasonal menus rich in flavour and style with stunning alpine mountain vistas to match.
Open 7 Days 7.30am-9.30am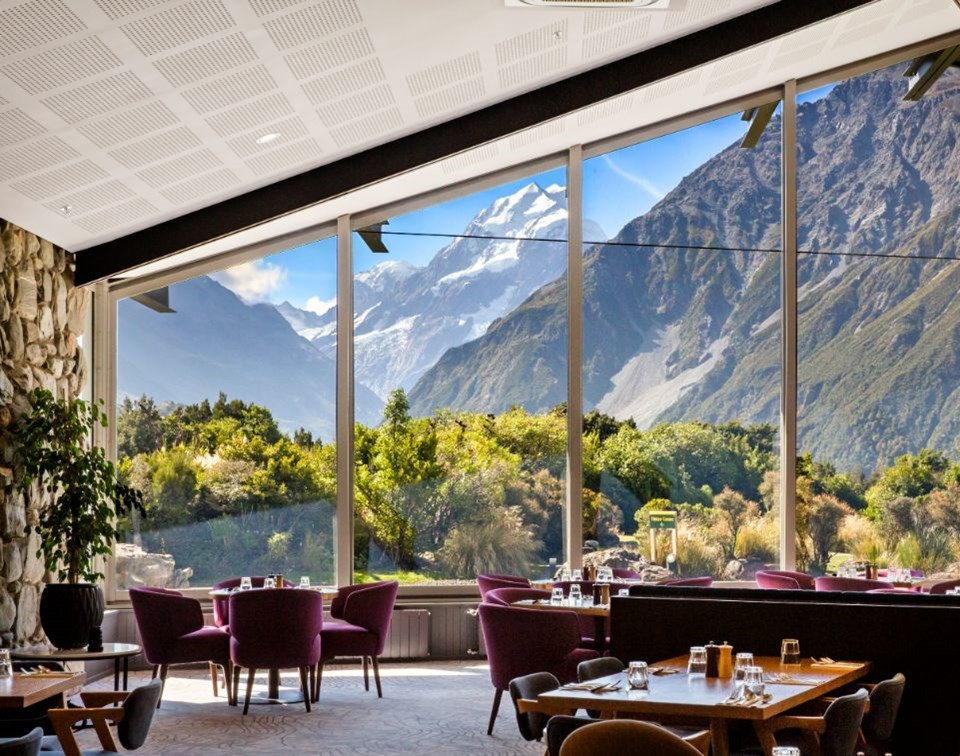 Our menu is an ever evolving contemporary blend of locally sourced produce. Catering to all dietary preferences. Come and enjoy arguably the most impressive views from any restaurant in New Zealand.
ALPINE BUFFET BREAKFAST
7:30am to 9:30am  
CONTINENTAL SELECTION 
Fresh Cut Fruit, Dried Fruit & Nuts, Fresh Yoghurts, Cereal Selection, Cured & Cold Cut Meat Platter,  
New Zealand Cheese Selection, Individual Bircher Muesli, Mini Fruit Smoothies, Whole Seasonal Fruit 
EGG STATION 
Fried Eggs, Boiled Eggs, Omelette choice of Ham, Cheese, Tomato & Spinach 
BAKERY 
Croissants & Pastries,  Bread, Crumpets & English Muffins, Compotes, Jams & Spreads, Mini Bran Muffins 
HOT SELECTION 
Scrambled Eggs, Roasted Herbed Mushrooms, Boston Baked Beans, Waffles, Hash Browns, Lamb or Pork & Herb Sausages, Bacon, Grilled Tomato  
DRINKS 
Orange, Pineapple, Apple, Tea & Coffee 
Barista Coffee at an extra charge 
ADULTS - $32.50, CHILDREN (6-14yrs) - $15.50 (CHILDREN 5 & UNDER EAT FREE) 
*Menu subject to change without notice
* Available to all visitors to Mt Cook National Park - subject to seating availability