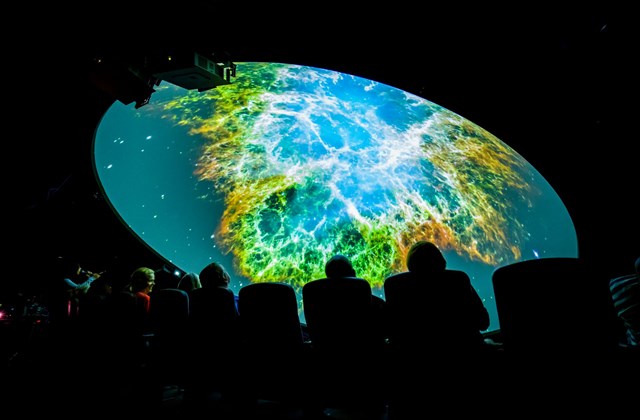 Sit back and experience a world class Theatre and Planetarium as you journey through the history of Aoraki/Mount Cook and the universe
Ticket price is $10pp for unlimited access
Sir Edmund Hillary Centre
Welcome to the Sir Edmund Hillary Centre 360 degree Digital Dome Planetarium.
Where science meets entertainment for an unrivaled 360 degree cinematic experience in New Zealand's first full dome, digital Planetarium. See the night sky like never before. Leave Earth, fly to the edge of our galaxy and far beyond to the reaches of our known universe.
The Sir Edmund Hillary Alpine Centre Digital Dome proudly brings you four incredible presentations on the big dome, all designed to educate and enthrall.
No need to Book. Tickets available at the Tour Desk