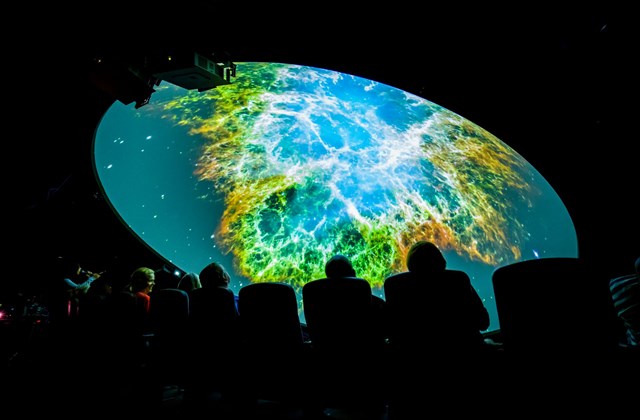 Journey through the skies of Aoraki/Mount Cook from the comfort of your seat.
Adults (aged 15+) from $35 and Children (aged 8-14) from $20 (not suitable for under 8 years)
Galactic Journeys currently showing at 8.00pm
A great experience regardless of the weather
Family pass available (2AD + 2CH) from $95. Please call to book.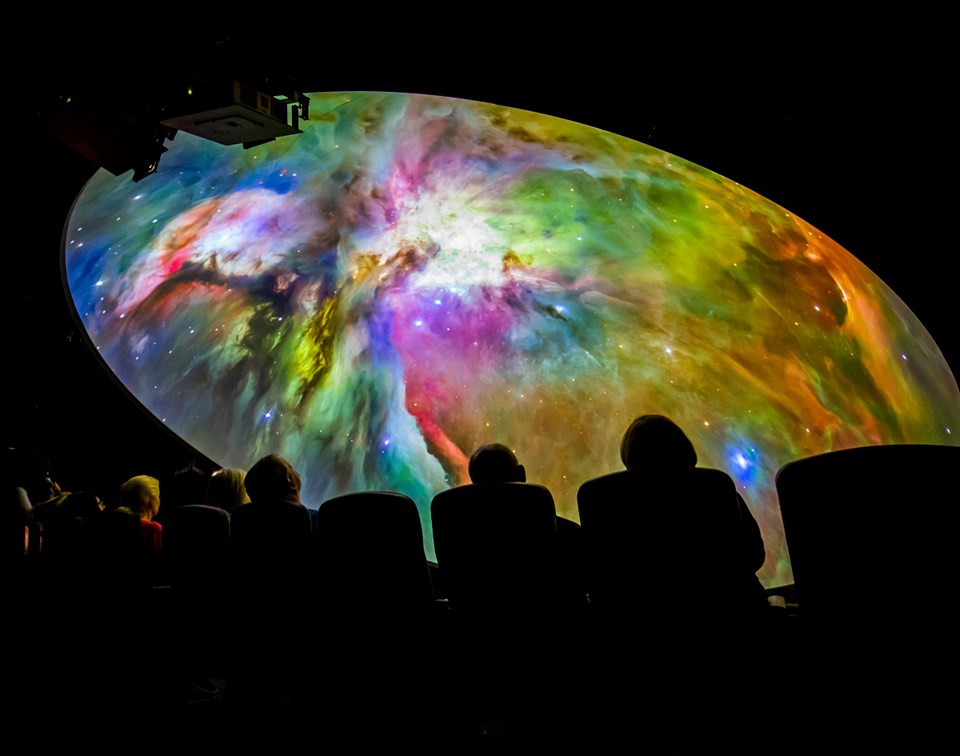 Explore the wonders of the Southern Hemisphere night sky from the comfort of your seat in our indoor digital dome planetarium, located in the Hermitage Hotel in Aoraki/Mount Cook. Science meets entertainment as one of our astronomy guides presents an awe-inspiring visual journey through the cosmos. Learn about the Southern Cross constellation, the Milky Way galaxy, the planets and moons of our solar system, the lives and deaths of stars and the mind-blowing scale of our universe. As one of only six planetariums in New Zealand, the 8.5-metre dome screen with our state-of-the-art projection technology is perfect for viewing some of the latest images captured by NASA's James Webb Space Telescope. As an indoor, digital experience, it doesn't matter what the weather is doing outside – the planetarium can simulate exactly what the New Zealand night sky looks like at any time under perfect conditions!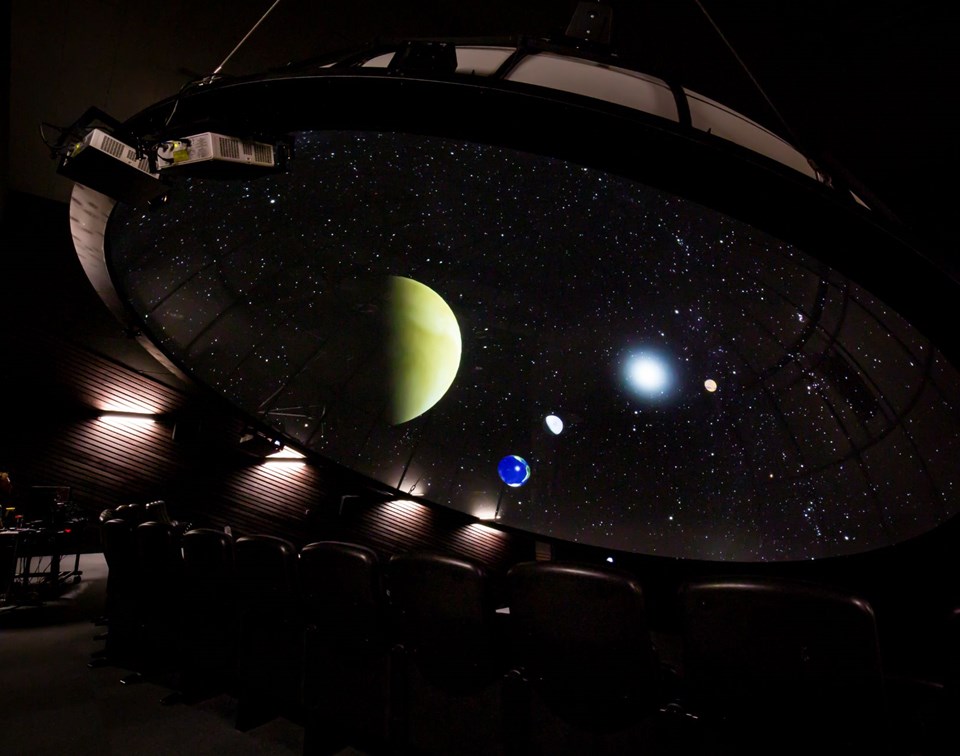 The Sir Edmund Hillary Alpine Centre Digital Dome proudly brings you two incredible presentations on the big dome, both of which are designed to educate and enthral!
Galactic Journey
A cosmic voyage through the Southern Hemisphere night sky from a scientific perspective. Learn about the lives and deaths of stars; understand celestial navigation with the Southern Cross and explore the constellations, planets, galaxies, the Milky Way and our place in the universe. This 45-minute live presentation may also include a question-and-answer session with our astronomy guide afterwards - an opportunity to ask all your burning questions about the world of astronomy and the mysteries of outer space!
Please note: minimum age for this experience is 8 years old.
Space Travellers
An exciting journey through space for families with younger children (under 8 years). Learn how to find the Southern Cross and other constellations, explore the Moon and planets of our solar system.
Please note: this experience is generally only available during the New Zealand school holidays.