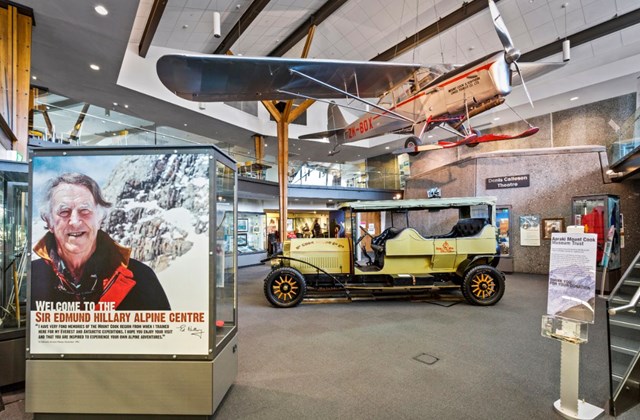 Sir Edmund Hillary Alpine Museum & Theatre
Discover Aoraki/Mount Cook's colourful Transport, Climbing and Hermitage history.
Adult from $25, Child from $15 entry incl. theatre entry
Open Daily 8.00am - 9.00pm
Aoraki/Mount Cook climbing memoribilia
Aoraki/Mount Cook aviation history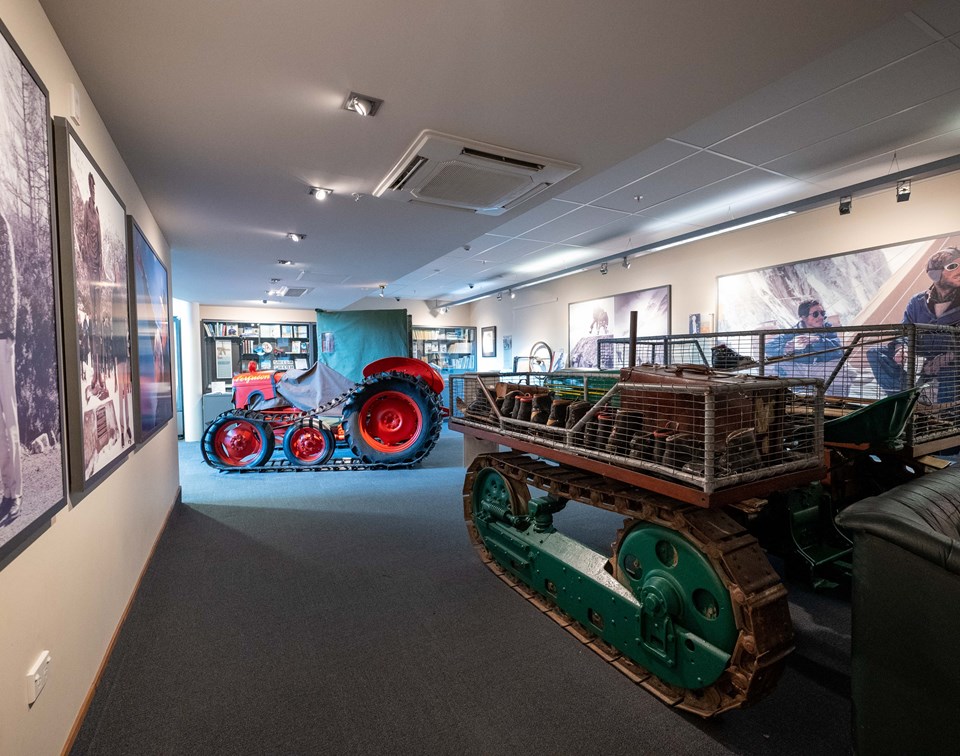 Discover the history of this iconic region.  A tribute to Sir Edmund Hillary, humanitarian, ambassador and one of the world's greatest explorers.
Located in the Hermitage Hotel, the museum showcases the history of the Mount Cook region with transport, climbing and Sir Edmund Hillary exhibits. There's also an exhibit on the Hermitage, an iconic NZ hotel with a history spanning over 140 years. The museum is a 'must do' activity for those staying at the hotel or exploring the National Park.
Access to the theatre is also included in the museum fee, and your pass provides entry for in-house guests for the duration of your stay.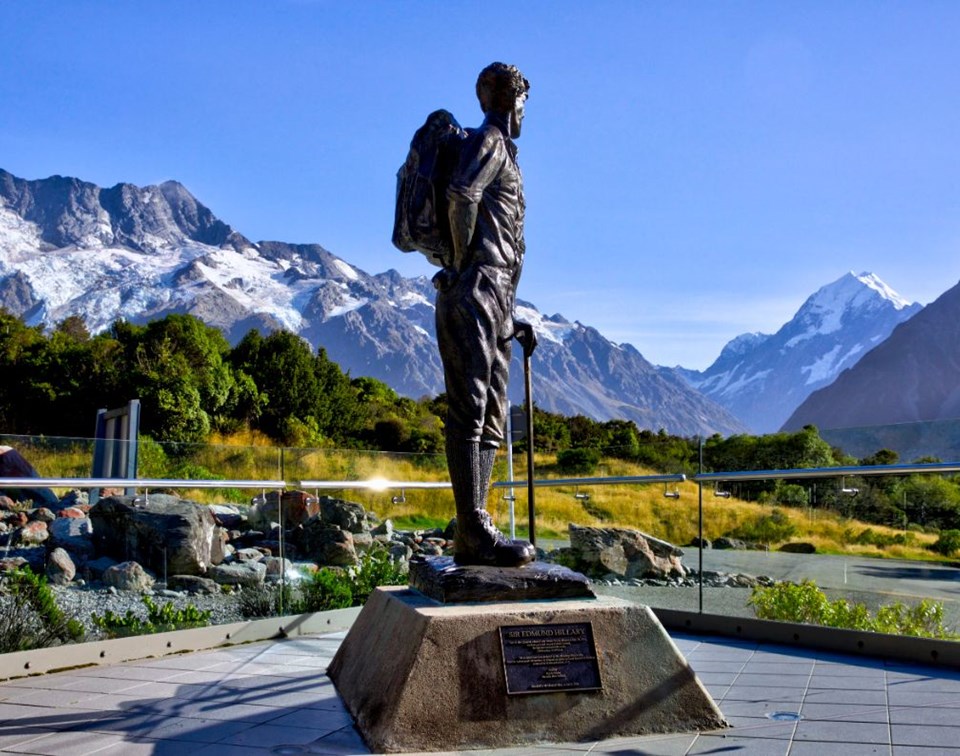 The Hillary Gallery is dedicated to the life and achievements of our most famous New Zealander, Sir Edmund Hillary, particularly his affiliation with Aoraki/Mount Cook. It was here he climbed his first major mountain, achieved a number of impressive first ascents including the difficult south face of Aoraki/Mount Cook, and trained for both his Everest and Antarctic expeditions.
The commemorative statue located on the deck of the Sir Edmund Hillary Alpine Centre was unveiled by Sir Edmund Hillary himself in July 2003 and is based on a photo taken after Sir Edmund completed a Grand Traverse of the three peaks of Aoraki/Mount Cook in 1970 for his 50th birthday.