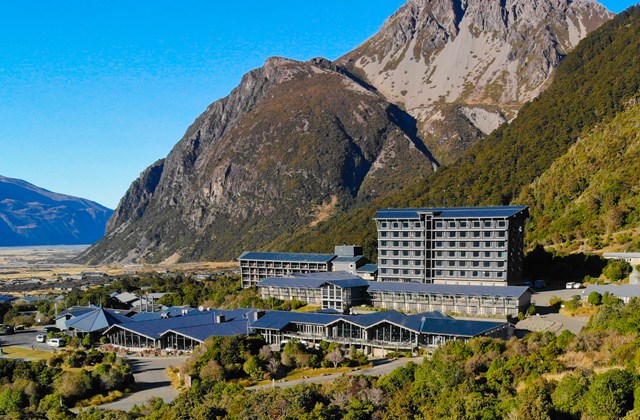 Keen to explore the facilities further?
Enjoy our 360 degree walkthrough.
Welcome to the Hermitage, Aoraki/Mount Cook.
Please take your time and discover all that the Hermitage Hotel has to offer.
You can choose the area you'd like to explore via the menu tab in the top left corner of the picture below. Simply click on the area you'd like to visit and view.
Please note you can click and drag to move around the picture. You can also click on the X's displayed on the floor to move in that particular direction or just sit back and relax as the picture revolves 360 degrees.
We hope you enjoy the tour.