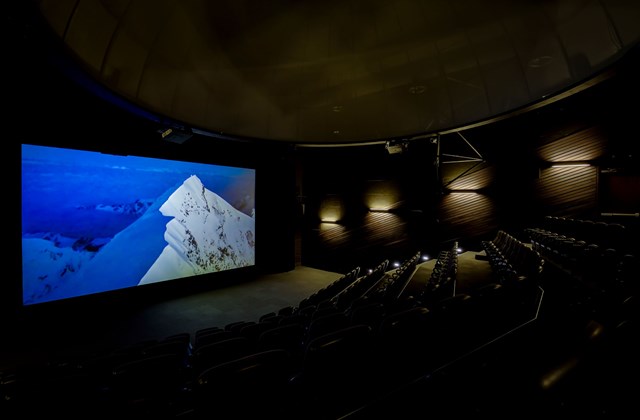 Experience a journey through time in our 3D Theatre, right in the heart of the Mt Cook Village
Ticket purchase at tour desk
Sir Edmund Hillary Centre
A unique cinematic experience right in here in the heart of Mt Cook.
Discover the history of this iconic region through our 3D Theatre. Using a combination of computer animated graphics and real footage, this 3D experience will take you on a journey through Aoraki Mount Cook.
The centre is a tribute to Sir Edmund Hillary, humanitarian, ambassador and one of the world's greatest explorers, the centre showcases the Aoraki Mount Cook region, its people and its place in the universe.
The Sir Edmund Hillary Alpine Centre's 126-seat custom-designed theatre is the world's only theatre with 2D, 3D and a Digital Dome Planetarium, contained within the same space. Cutting edge technology allows the 2D screen to raise up for storage while the 3D screen is in use and the Digital Dome Planetarium to lower into place when required.