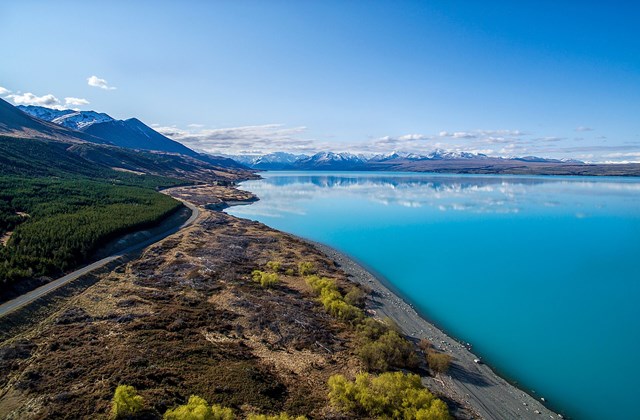 NZ's South Island jewel, the Hermitage collection is closer than you think
Where we are
Located approximately half way between Christchurch and Queenstown in the South Island, The Hermitage collection of experiences is the ideal escape. Just 55kms from the main highway, the journey into the village itself is considered one of the Top 10 drives in all of New Zealand.
Nestled in the beautiful Aoraki/Mt Cook National Park, The Hermitage Hotel is the perfect base for your next adventure. Recognised as part of the Te Wahipounamu UNESCO World Heritage Area, the National Park is a breath-taking environment of glaciers, terminal lakes, turbulent rivers and Australasia's tallest peak, the mighty Aoraki Mt Cook soaring above at 3,724 metres.
Checkin Instructions
All arrivals are to check in at the reception counter located at the Hermitage Hotel.
Hotel Guests and Motel, Chalet and Lodge Guests
Any and all activities are to be checked in at the Activities counter located Ground Floor of the Hermitage Hotel
Directions:
Follow the Starlight Highway
From Christchurch side or Queenstown side, State highway 8 has a T Intersection where it meets State Highway 80.
Turn off towards Mount Cook National Park.
You are now on State Highway 80 which follows the length of Lake Pukaki.
Approximately 55 kms later you will come to the T Intersection at the entry to Mount Cook Village.
Turn Right towards the Hermitage Hotel.
Follow the road to the large signage directing you to turn left into the Hotel entrance.
Please park at the front of the hotel in signed parking bays, leave your luggage in your car at this point and enter the hotel to check in.
Once handed your keys, you will be redirected to your accommodation and subsequently, closer parking bays.
Need assistance? Contact us on +64 3 4351809