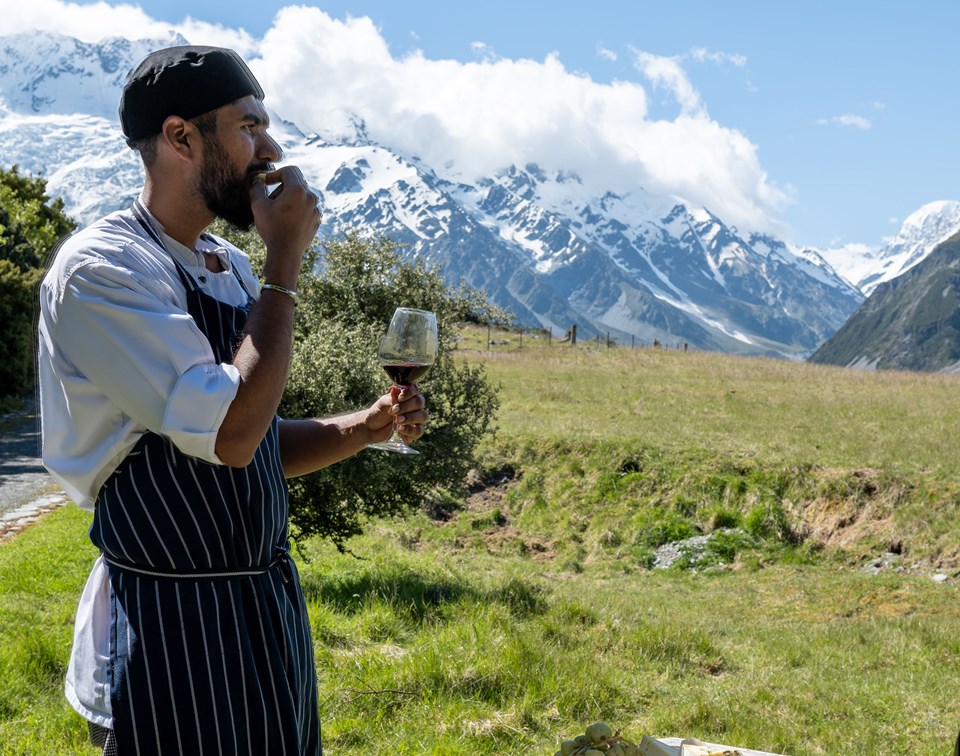 Work in Aoraki/Mount Cook National Park
Live like no-one else!
We're excited that you're interested in working at one of New Zealand's most iconic destinations. Our iconic village consists of a selection of dining establishments and bars, with a handful of exciting activities, Glacier Explorers, Big Sky Stargazing, Sir Edmund Hillary Museum and Tasman Valley 4WD Tours just to name a few.
The Hermitage employs approximately 90 full-time staff year-round. Each summer we employ an additional 100 or so to join our team and ensure that our guests have an amazing, unforgettable experience. We seek team members that can handle the pace with style and efficiency. As a team member here you'll get to see every aspect of the Hospitality and Tourism industry and take away an experience that can be transferred to your next exciting adventure. Still interested?
View our available positions below or contact us at HR@hermitage.co.nz.