Far from ordinary
Immerse yourself in the heart of the Aoraki/Mount Cook National Park
For Reservations call +64 3 435 1809
Stay in Aoraki/Mount Cook
We offer a range of accommodation options from Hotels to Chalets, that cater to all types of adventurers.
Book direct for the best deals.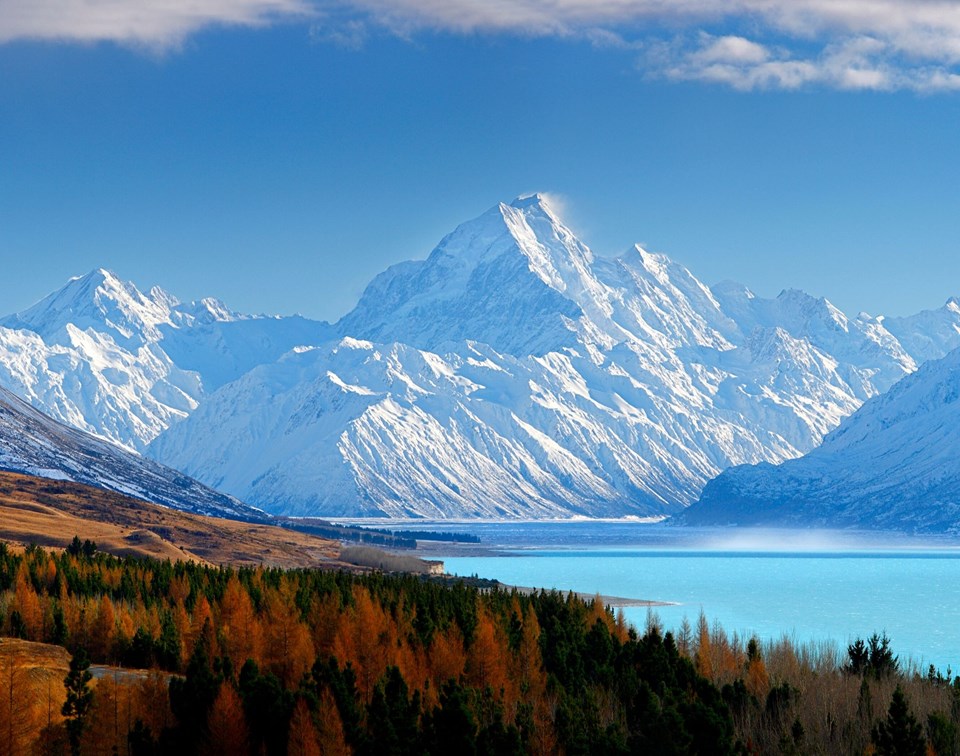 The story of NZ's highest mountain
Aoraki/Mount Cook is the highest mountain in New Zealand resting at a grand height of 3,724 metres (12,218 feet). It lies in the Southern Alps, the mountain range which runs the length of the South Island. 
Mt Cook was known originally to the Māori as Aoraki. It was later renamed to Mt Cook by European settlers. In 1998 the mountain was renamed to Aoraki/Mt Cook to incorporate its Māori heritage.
According to Māori legend, Aoraki and his three brothers were the sons of Rakinui, the Sky Father. They were on a voyage around Papatuanuku, the Earth Mother, when their canoe was stranded after striking a reef in the ocean.
Aoraki and his brothers climbed onto the top of their canoe. The cold south wind froze them, and turned them into stone. Their canoe became New Zealand's South Island, which was then called Te Waka o Aoraki.
Aoraki, the tallest of the brothers, became the highest peak. His brothers and crew became the other mountains of the Southern Alps.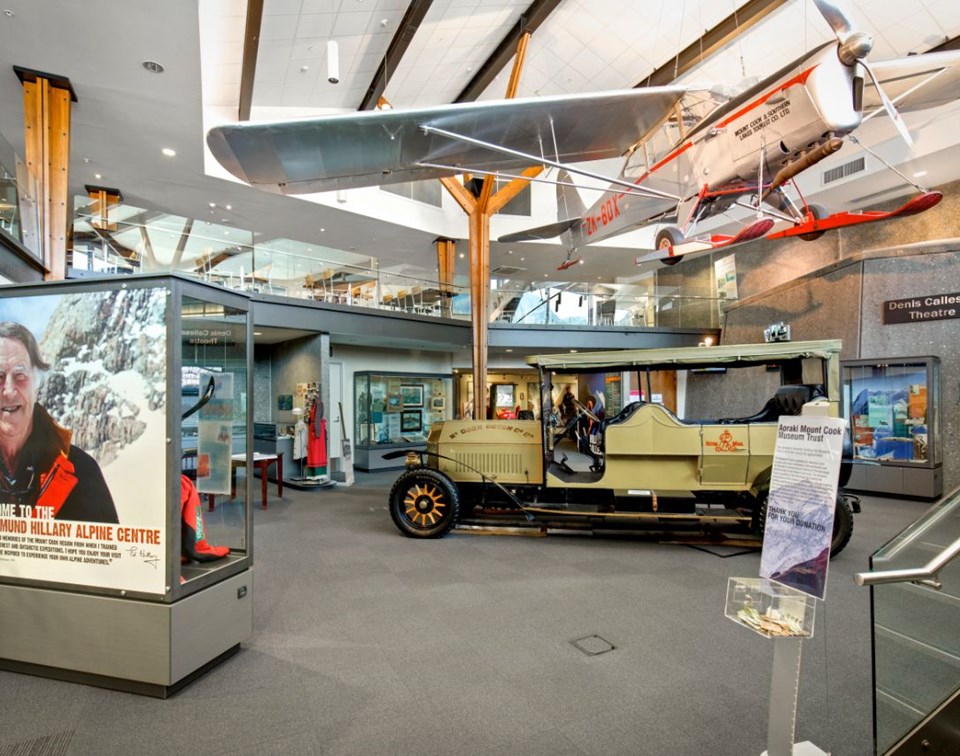 Sir Edmund Hillary Alpine Centre
Discover the history of this iconic region.  A tribute to Sir Edmund Hillary, humanitarian, ambassador and one of the world's greatest explorers, the centre showcases the Aoraki/Mount Cook region, its people and its place in the universe.
The Sir Edmund Hillary Alpine Centre's 126-seat custom-designed theatre is the world's only theatre with 2D, 3D and a Digital Dome Planetarium, contained within the same space. Cutting edge technology allows the 2D screen to raise up for storage while the 3D screen is in use and the Digital Dome Planetarium to lower into place when required.
In the foyer of the theatre you'll find our museum showcasing the history of the Mount Cook region through transport, climbing, the Hermitage Hotel and pioneer extraordinaire, Sir Edmund Hillary himself.