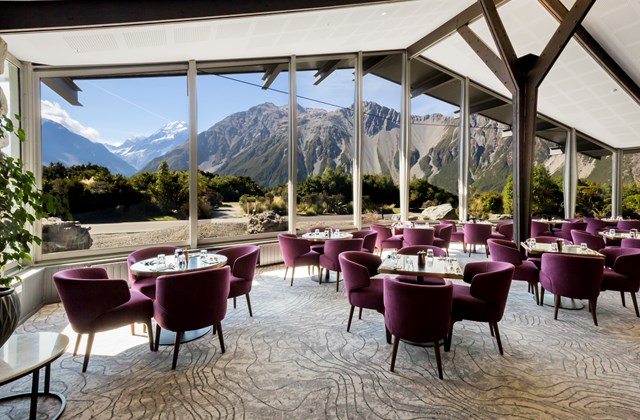 A Setting Far From Ordinary
South Island fare in an Unforgettable location
All enquiries +64 34351809
Dine with the Hermitage
Experience a range of culinary delights surrounded by New Zealand's highest peaks, all in the Hermitage Hotel
School Holiday Dining Options
From Friday the 16th April to Sunday the 2nd May, 2021
Please note reservations are required to ensure your evening dining preference.
The Panorama Dining Room is open during the school holidays for a la carte dining for hotel guests. Opening 5pm to 9pm daily. 
The Alpine Restaurant offers a full dinner buffet  daily from 5pm - 9pm.
Adults $49pp and Children $19.50pp (4-12 yrs)
The Sir Edmund Hillary Cafe is open daily from 10am to 8pm daily for menu items and cabinet food.