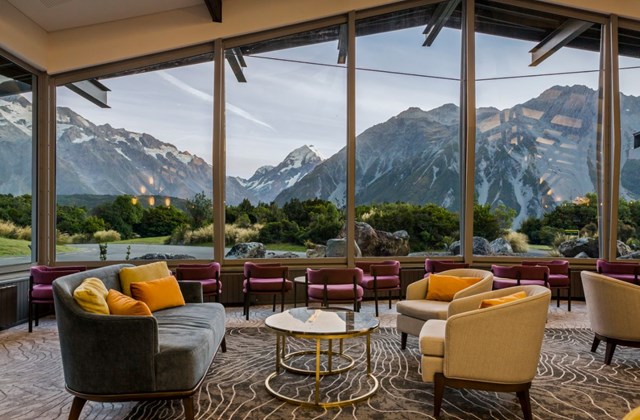 Snowline Lounge
The perfect spot to sit and relax, enjoy a cosy seat with a great range of local & international beverages.
For a view like no other.
Located in the heart of of the hotel, the Snowline Bar is warm and inviting for all.
Signature cocktails and drinks
Food available on bar menu
Please note that our bar and snack menu is ever evolving and has been specially designed to compliment the other food and beverage offerings in the hotel.
Bar snacks
Deep Fried Middle Eastern Chickpea Fritter vg
chickpea, parsley and buckwheat falafel served with peanut satay sauce
$18
Crispy Polenta Chips gf vg
served with rosemary sea salt and cashew nut 'cheese'
$16
Mediterranean Olives gf vg
marinated and served with salt roasted nuts
$12
Aoraki Smoked Salmon Salad gf
premium Canterbury salmon, roquette, parmesan and pickled red onion served with chargrilled lemon
$22
Mt River Potted Wild Venison df
served with pickled cucumber & grilled rye bread
$24
Please advise our staff of any allergens