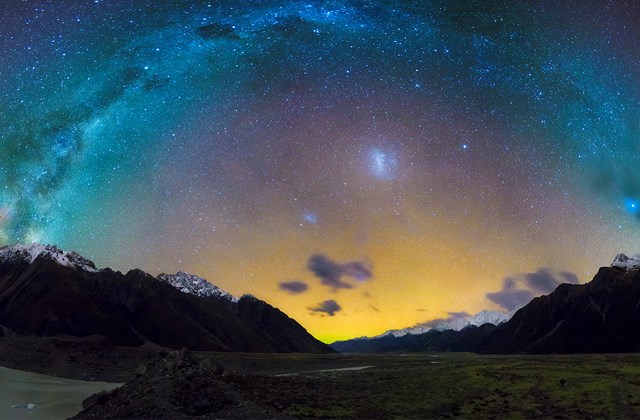 Under the Night Sky is an experience not to be missed as night time in Aoraki unlocks a whole other world.
Telescope located near hotel
Suitable for children over 8
$99 per Adult and $45 for children
Under The Stars
Available Thursday to Monday
Join the team at the Stargazing Centre to view the night sky as you never have before through high powered telescopes.
Join our resident astronomy guide Kate, on a 1hr guided journey of the night sky and all the wonders it holds above us. Available on a clear night, the tour takes place close to the Hermitage Hotel and begins as the darkness comes alive with the stars.
This tour is fully refundable in the event of cancellation. Cancellation may occur with little to no warning due to the nature of low cloud cover or adverse weather conditions  preventing clear visibility.
This tour is not recommended for children aged 8yrs or under due to the nature of the late timing and requirement to be outdoors.